ICF Hurricane Anchor - Connection to Sill Plate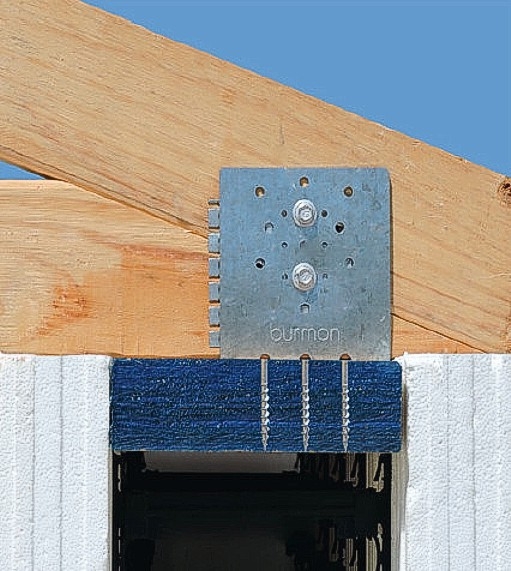 Designed and engineered specifically for ICF Construction
Product code: BHBSP


Fully engineered, tested and product approved
Designed to resist 96% of all global high wind events
Top plate sites inside ICF wall enhancing thermal performance
Screw fixed through nail plate for stronger, faster connection
No skew/toe or hand nailing required
Half the cost of other connectors whilst delivering extremely high load capacities
The strongest ICF tie down system in the world
Significant cost savings to the total house build
Installation of Hurricane Anchor to Roof Truss
1. PLACE HURRICANE Bracket AT SET OUT POINT ON SILL PLATE.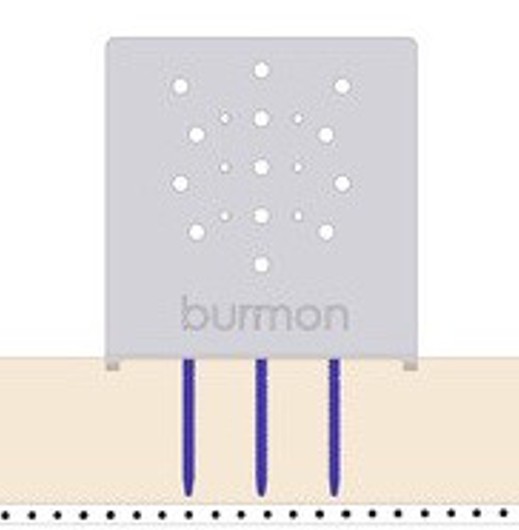 2. SCREW FIX HURRICANE BRACKET TO SILL PLATE WITH SCREWS SUPPLIED.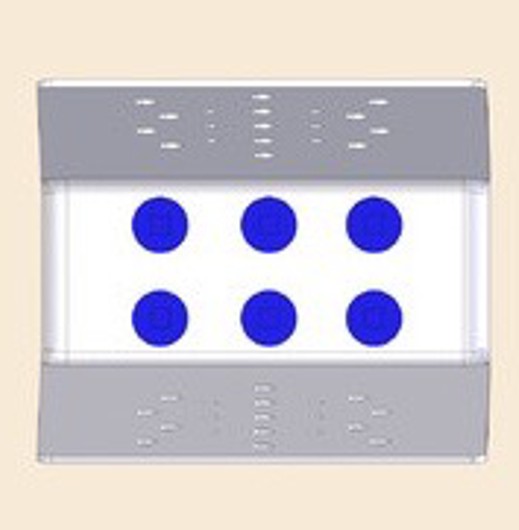 3. place truss inside HURRICANE bracket and screw fix.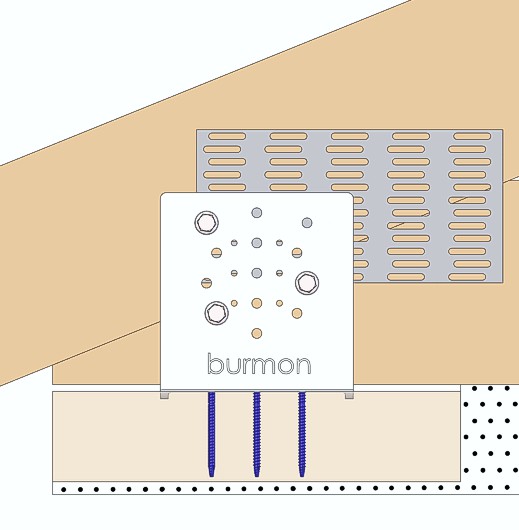 Installation of Hurricane Anchor to Ceiling Joist and Rafter
1. Screw Fix Hurricane Anchor to plate with screws provided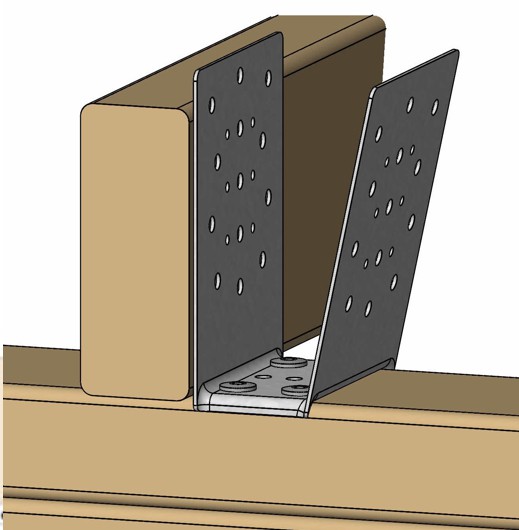 2. Screw Fix Rafter to Hurricane Anchor with 3 x 1½ inch screws supplied.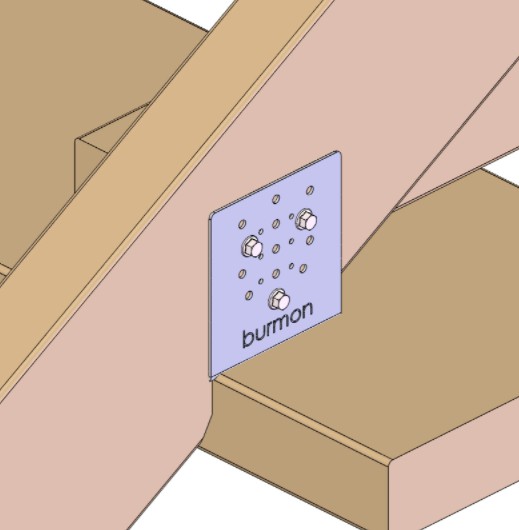 3. Screw Fix Ceiling Joist to Hurricane Anchor and Rafter with 3 x 2½ inch screws supplied.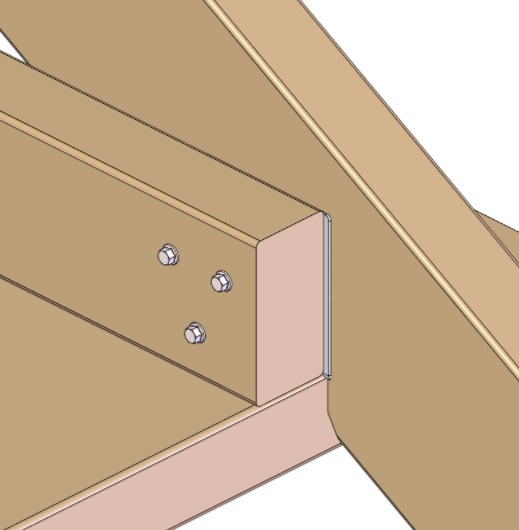 Specifications and Data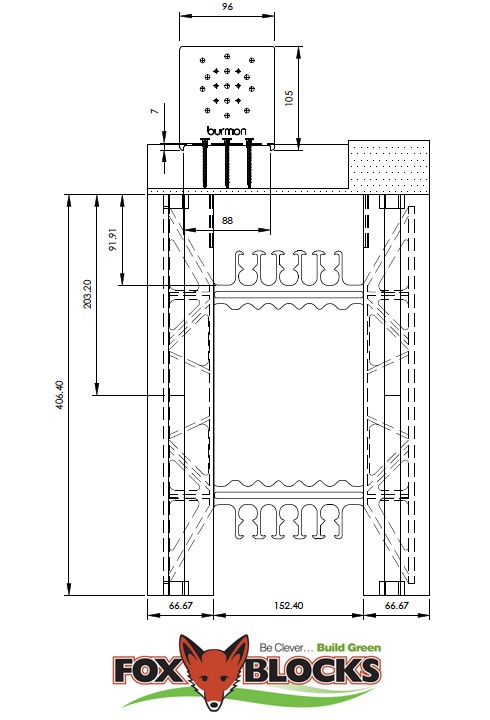 Steel
Grade G300 1.2mm thickness Stainless Steel
Galvanized Steel Coating Z275
Screws
Burmon Blue screws - 1½" x 10 gauge, Tufcote
Burmon Hex Head screws - 1½" x 12 gauge, Tufcote

LIMIT STATE DESIGN CAPACITY (k/N)
Fastener Schedule
SP
6 x 1½" Burmon screws into top plate
3 x 1½" Burmon screws into truss each side

2450 pounds

Load Data
The limit state design wind uplift capacity of the Burmon Hurricane Bracket resisting wind uplift are as shown in these tables. Design capabilities have been obtained from laboratory testing and procedures given in AS1720.1
Wind uplift capacities are based on AS1720.1:2010 using k1 = 1.31, for use in conjunction with AS/NXA 1170:2002 load code
The specified Burmon screws must be used in conjunction with the Burmon Hurricane Bracket to achieve load ratings as per load tables.
Hurricane Bracket (Patent Application 2013209390) is certified by Registered Structural and Civil Engineers for the Australian Building Industry in accordance with the relevant Australian Standards and Building Codes. Cyclone Bracket is structurally adequate provided it is installed and used in complete accordance with the guide on Burmon brochures and website.
Compliance
The Burmon Hurricane Bracket complies with (IBC), (IRS), & (EC-002) as well as the AS/NZS 1170 Loading Code.