Join the Roof Tie Down Revolution
High Capacity High Performance ROOF TRUSS CONNECTORS
Advantages are:
Wind Resistant up to 160mph

Code Compliant

Cost Competitive

Fast & Easy to Install – Impact Driver Technology

No Toe Nailing Required

Eliminate Ugly Dry Wall Bump

Burmon Bracket is 4 times the capacity of Hurricane Clips

All Fixings supplied in box

2650+ lbs of Uplift Capacity
US PATENTED TECHNOLOGY
Patent No. 10,280,617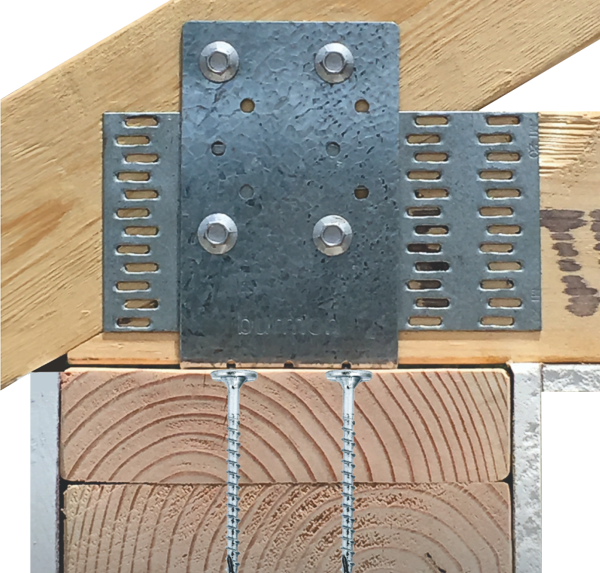 EASY TO INSTALL

A Problem Worth Solving
20+ Year Old Roof Connectors - a Dying Technology
Risky roof connections are more than a problem worth solving – they are a business opportunity.
Some examples of popular roof connection options used today in North America to connect roof trusses/rafters to walls: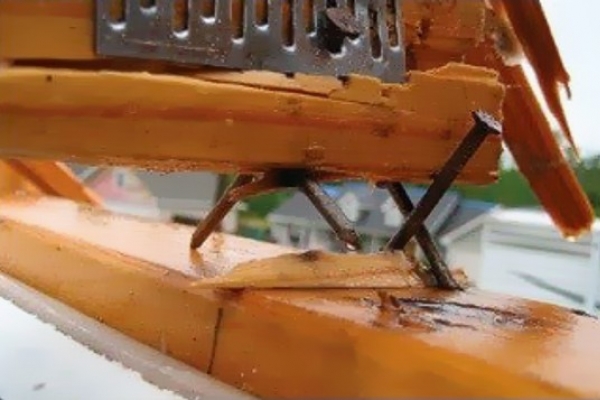 Toe Nailing is the practice of using a few nails to fix the truss/rafter to the wall. When high winds strike, roofs are at a high risk of blowing off, causing major property damage and possible injury to people.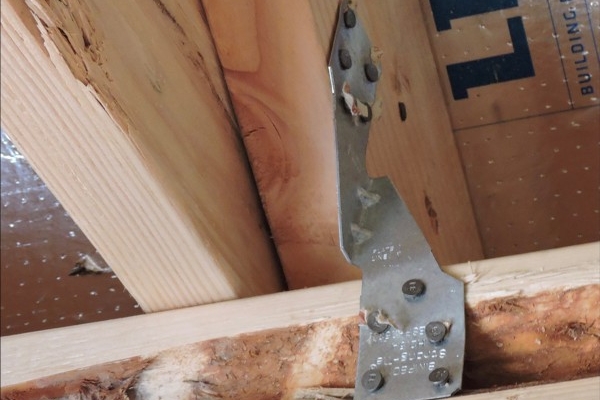 The standard Hurricane Clip is limited to resisting winds up to 60 MPH. In many cases, the edge of the wooden top plates are split or rotten, which means nails which are designed to hold the connector together don't penetrate the wood.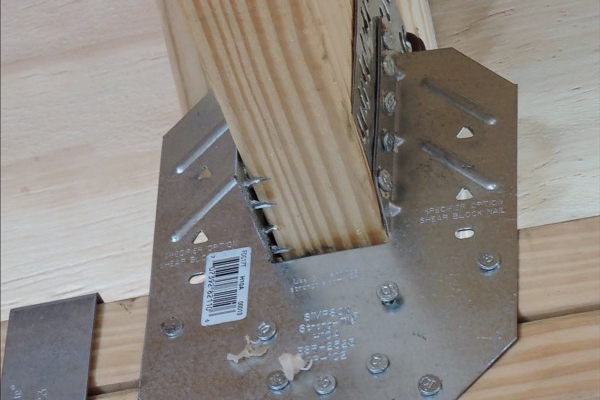 The standard Hurricane Tie has a higher uplift capacity than a Hurricane clip but requires 19 nails to fix it to the wall and truss. This makes this connector costly and labour intensive to install. The design of this connector also means the connector sits proud on the face of the wall creating an unsightly sheeting bump when installing drywall.
The results of risky roof connections speak for themselves: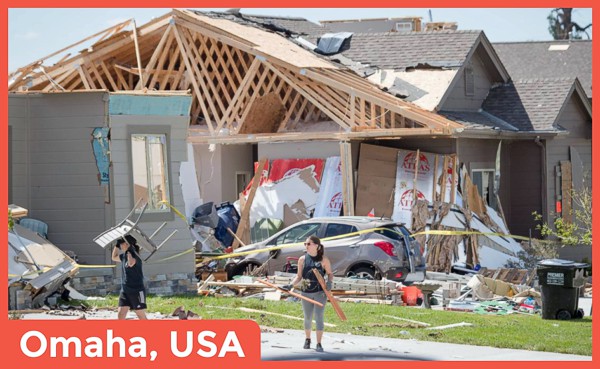 Burmon Connectors outperform and outrate the competition!
Burmon Connectors are designed to KEEP THE ROOF ON
Check how the competition stacks up below in different builds:
Truss to
Double Plate
Connection


Hurricane Anchor

Toe Nailing

Hurricane Clip

Hurricane Tie

Uplift Capacity

Up to

2657 pounds

120 pounds

600 pounds

1140 pounds

Wind Resistance Capacity

Resist winds
up to

160

mph

Resist winds
up to

40mph

Resist winds
up to

60mph

Resist winds
up to

120mph

Minimum number of fixings required

10

2-6

10

19

Capable of resisting Hurricane & Tornado strength winds

Anchors hold trusses in position whilst bracing making bracing safer

Eliminate ugly drywall bumps on walls
What Our Customers Say:

"Quick and easy to install, a real time saver. I think it's a no-brainer."
Scott Ruud, Form Systems Inc
Wichita, Kansas, USA

"One of the advantages of the Burmon Roof Truss Anchor is that we can position it on the sill plate to achieve a direct tension line with the truss, the plate and the anchor bolts embedded into the concrete. Other anchors require they be attached at the edge of the plate which... results in an offset tension line that can cause the plate to roll or even split. Also, the Burmon Anchor provides greater stability for accommodating heel trusses."
David Wester, WesterBuilt, Alberta, Canada
Logix Large Residential Home Award Winner 2018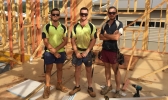 "One of the biggest advantages of your product, is the fact it eliminates the cladding or sheeting bump on the upper plate line. This can look quite unsightly when the eave line is raking and the cladding is extending to the plate line."
Nick, Gold Coast Master Builder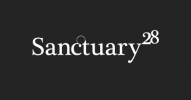 "I like the fact that the brackets hold the trusses up by themselves, bracing the trusses is too easy. We also save time with not having to skew nail and there is no going back to put on grips or straps later."
Ash, Lead Carpenter, Sanctuary 28

"This system is saving our apprentice two days work, we require the straps to be hand nailed as well as checked in, hurricane straps are the thing of the past."
Luke, Owner, Hammerhead Building, Multiple HIA award winning builder.

"Initially, when I saw the Bracket, my first thought was, it is going to make it hard to move the trusses on the top plate, but the boys from Burmon came down and spent the day with us and showed how easy and efficient this system is. There was no issue about moving trusses around with the brackets already installed on the ribbon plate. This system is a real time saver and safer now that I don't have to drag coil gun hoses around."
- Mark, Senior Contractor, GJ Gardner Homes